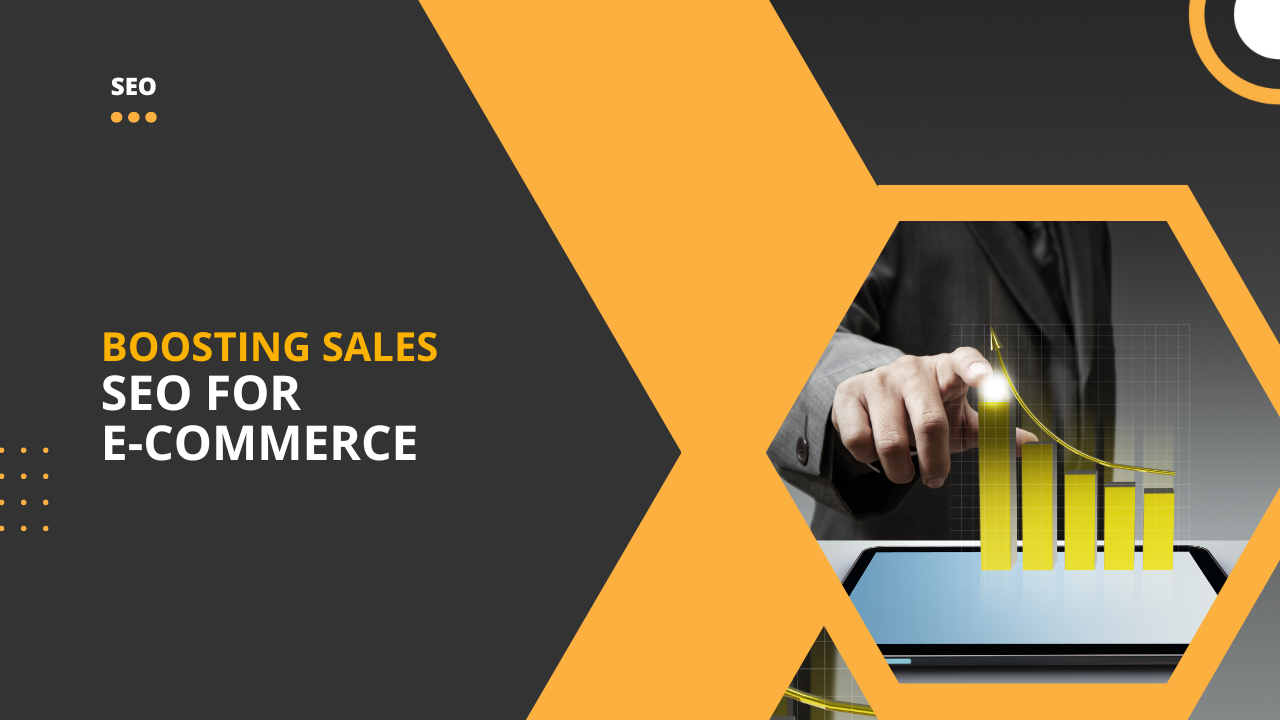 Boost Your Online Sales – Why SEO for E-commerce is Important
Searching for a way to make your e-commerce business more visible? SEO is the solution! Utilizing the correct SEO techniques can help you reach more customers and skyrocket your sales. Learn how SEO can help you succeed in the e-commerce world!
Importance of SEO for E-commerce Websites
SEO is an essential part of success for e-commerce websites. It stands for search engine optimization and helps the site rise in search engine rankings. Search traffic can bring potential customers without advertising campaigns. If the website ranks highly for relevant keywords, it's more likely to draw people in.
A successful SEO campaign can drive organic traffic and convert visitors into customers. Optimizing for search engine rankings includes keyword research, writing content with targeted keywords, page speed, backlinks from the e-commerce industry, and tools like Google Search Console and Analytics.
Staying current with major search engines, developing effective website architecture, gathering user behavior insights, building quality backlinks, identifying internal linking opportunities, improving navigation, creating XML sitemaps, investing in ad campaigns, using Metadata, and regularly updating content are all strategies to boost SEO, increasing visits and conversions. Investing in a successful SEO campaign can be a long-term growth strategy.
Keyword Research for E-commerce
When it comes to e-commerce, keyword research is key. Doing it the right way can help you get the best keywords for your content and make it rank high on search engines.
This type of research, also known as keyword discovery, identifies words and phrases related to a particular topic. That way, people searching for goods and services related to your business will find you first.
You can employ a few methods when doing keyword research for ecommerce. For instance, you can use successful keywords used by competitors. Or, you can try different variations of popular terms related to your product or service. For example, use "where to buy men's running socks" instead of "running socks."
You can also look up data from studies done on keywords like "sustainable fashion." Or, check out hashtag trends on social media platforms to form ideas about what people are looking for online.
Finally, check out keyword tools. These offer ways to explore words and phrases connected to what you're offering on your e-commerce store. You can also get organic searches, cost-per-click (CPC), ad analyzer reports, and search volumes for Google Ads campaigns. This way, you can compare possible combinations and find the best target keywords for your website content.
On-Page Optimization for E-commerce
When it comes to e-commerce on-page optimization, optimizing product and category pages for the highest search engine rankings is a must. Title tags are a great place to start. They are HTML elements that hold the keywords you want to target in the search engine results. Make sure the title tags don't exceed 50-60 characters, and include your primary keyword. This increases visibility.
Then optimize page content. Don't stuff keywords; give quality content that gets readers involved and summarizes the page. Product info should be short, relevant and consider any variations. This helps with SEO.
To make user experience better, speed up page loading. Use rich snippets for products and categories if possible. They increase click-through rate from SERPs. Meta descriptions should have a call to action and product/category info, like quantity or discounts. These details get your E-commerce store better SERP rankings, and more conversions from organic search traffic.
Technical SEO for E-commerce
Technical SEO for E-commerce requires a website's architecture and content to be optimized. This will make it rise in Google search results. Tactics such as fixing broken links, improving the structure of the site, and adding schema markup are essential. Additionally, tools such as Google Search Console and Google Analytics can help the website look good and perform well in search engine rankings.
The first step of improving an e-commerce site's technical SEO is to evaluate its current state. This involves examining the structure of the site architecture, fixing any broken links or missing images, and redirecting data that may affect page rankings. Analytical tools like Google Search Console and Analytics can be used to see how visitors navigate the website. Identifying deficiencies or issues can help with optimizing page loading speeds and using keywords in meta descriptions.
Optimizing an e-commerce website for SEO is difficult. Thankfully, there are tools that can help with keyword research, link building, and comprehensive tracking systems. It's important to audit the website for proper technical SEO execution and understand best practices for user experience and visibility. This will give an advantage over competitors who haven't adopted these practices.
Link Building and Content Marketing for E-commerce
Link building and content marketing are two of the best ecommerce SEO techniques. Optimizing an e-commerce website for relevant keywords, letting external websites link back to your store, and making sure internal links redirect users to relevant pages is the process of link building. Content marketing works by creating useful content to help customers find your store and build trust in your brand. These techniques have an effect on how Google ranks and views your site.
Be aware of the potential pitfalls. Avoid duplicate content that could harm your rankings. Ensure blog posts comply with Google's guidelines on quality. Keep post length within reasonable limits. Give popular topics adequate treatment. Refresh older topics with different perspectives. All these help create an effective ecommerce SEO strategy.
You need the right tools to properly implement the strategy. Ahrefs, SEMrush, and Moz Link Explorer are some of the best ecommerce SEO tools. They help monitor metrics, check for duplicate content issues, and find broken links. Don't forget: proper application is key for link building and content marketing. Choose wisely!
Local SEO for E-commerce
Local SEO can be a great way to boost an e-commerce store's reach. With the right tactics, you can capture a local audience more effectively and cheaply than other marketing channels. Local SEO helps you appear in geographically relevant search results. Plus, it directs possible customers to your online store according to their queries.
Optimize your website for local searches. This will increase the chances of potential customers finding your site. Create content that focuses on your target market. Examples include: community-building, posts about nearby events (street festivals), and reviews of local restaurants. This localized content will improve your search engine rankings. It will also direct users' attention to your online shop.
Make sure you use geo-targeting when you implement these strategies. For instance, Google Maps integration, accurate business addresses/phone numbers on directories, localized business citations, and social media accounts tailored to local audiences can all help visibility in those areas. Additionally, select the right keywords for your titles, tags, and meta descriptions. Doing this will boost research engine optimization, both locally and nationally. You'll be better positioned to reach out to potential customers who may not know about your store yet, but might buy from you if they find out about it!
Monitoring and Measuring E-commerce SEO Success
E-commerce SEO success is all about accurate monitoring and measuring. It gives insight into website performance and what content is best for your business. Track search volume, results, traffic and rankings to assess SEO campaigns. Use metrics like keyword ranking and bounce rates to adjust strategies.
Review content and marketing efforts to ensure they are effective. Gather data to inform future keyword research and content creation. Measure on a regular basis to capture changes in search engine results pages. Analyze data to make informed decisions quickly.
Conclusion
SEO for ecommerce is a tool that drives website traffic and increases online sales. Search Engine Optimization involves strategies and tactics to boost organic rankings. This may include optimizing product descriptions, meta tags and meta descriptions. Review exchange programs with other websites, Google Ads, special promotions, discounts, and blogging about products can help get backlinks from other websites.
This guide should help you understand SEO and how you can use it to bring in more visitors. An SEO strategy takes time and effort, but the long-term benefits are great. Optimizing for google searches can bring in more traffic and better visibility in paid ads and organic results when people search for related keywords.
The goal of any SEO campaign should be to generate more business leads which result in more sales and profits. Effective SEO will help ensure your online business succeeds.
What are the benefits of SEO for e-commerce?
SEO for e-commerce can help increase organic traffic to your website, resulting in increased sales and revenue. Additionally, well-optimized e-commerce websites can also improve user experience and provide customers with the information they need to make an informed purchasing decision.
How do I optimize an e-commerce website?
Optimize content, check technical elements, and create building links. Additionally, it is important to keep your website up to date with the latest SEO best practices and trends to ensure that your website is properly optimized.