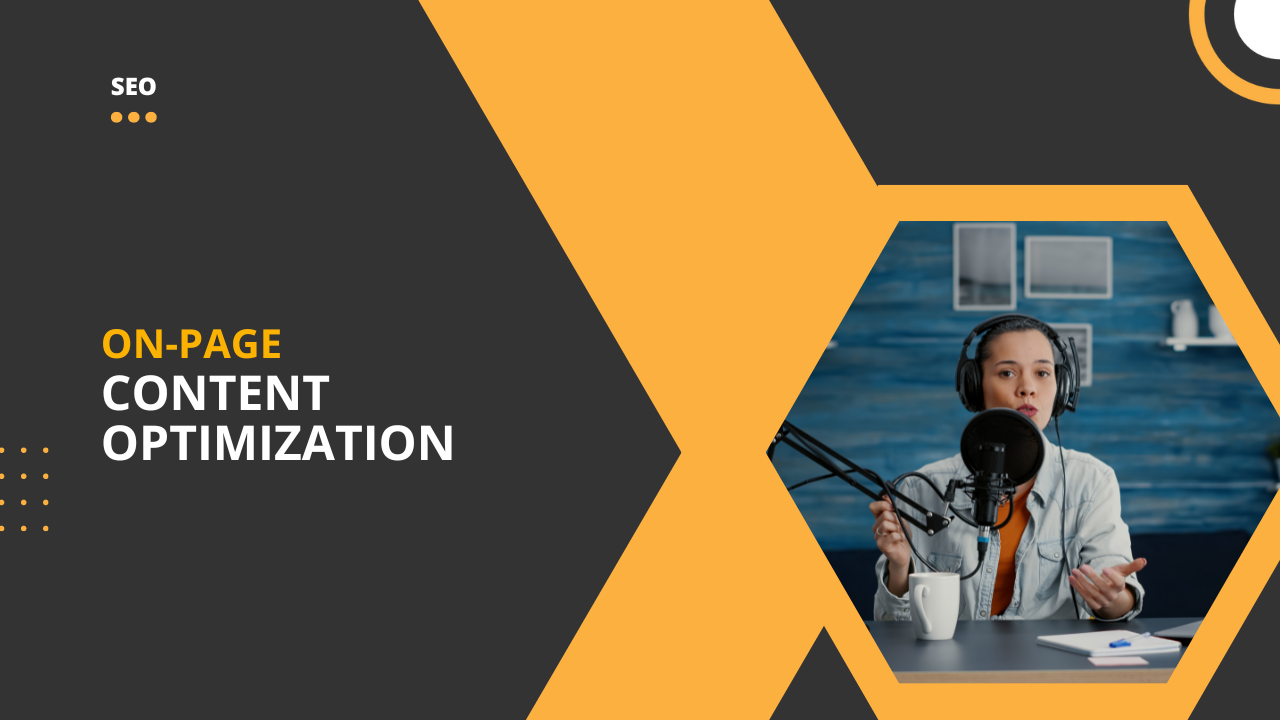 Wanting more engagement with your content? Content optimization is the key! Optimizing your content gives readers an effective way to join your brand and quickly find what they need. This article will help you learn why content optimization is crucial and how to begin.
Definition of content optimization
Content optimization is a process to make webpages more visible in search engine results. It involves optimizing titles, descriptions, images and improving the content itself. This helps rank higher and appeals to a larger audience.
Content optimization can drive organic traffic to your website. It increases domain authority, improves engagement metrics and builds trust with Google. It also helps Website conversions as users are more likely to take action after reading the content.
To optimize content, analyze targeted keywords to design the content which pops up at the top of search engine results when those keywords are used. Use copywriting principles for titles and descriptions to encourage users to click through.
Optimize images for best SEO placement, faster loading times and use appropriate meta tags. Monitor published content performance over time with analytics-tracking tools. Conducting it regularly can have a huge impact on organic traffic and website performance.
Importance of Optimizing Content for Search Engines
Content optimization involves using fitting keywords and phrases, optimizing HTML tags, providing fresh content, avoiding keyword stuffing, and creating links.
By optimizing content, businesses can show up in SERP and attract more visitors to their website. This includes placing the right words in body text, titles, and headings; making contents comprehensive; avoiding duplicate contents; optimizing URL structure; and monitoring analytics data.
Understanding how search engine algorithms work is also important. This way, businesses can make sure their website follows best practices when indexing content. That way, they can get higher rankings in the SERP.
Importance of Keywords in Content Optimization
Content optimization is a must for good search engine rankings. Focus on the right keywords that your target audience will recognize. Research keywords to check their difficulty, refine them, and identify variations.
Readability is important. That also includes keyword density – 2-4% of the words should be your target keywords. Keep readability high and content optimized.
Think of how visitors search – they might use different phrasing. Long-tail phrases help gain higher rankings. Use specific terms and topics in the content – that'll capture more visitors' attention.
Keyword Research Tools and Techniques
Content optimization calls for keyword research. Knowing the proper techniques helps businesses and bloggers create relevant content that ranks on search engines. The techniques vary, depending on how much detail you need.
Identifying topics is the first step. Brainstorm or use Google Keyword Planner. Afterward, select semantically related keywords. These are words, phrases, and topics that have common meaning with your primary keywords. This can give higher visibility in search engines.
Tools like Keywords Everywhere or Wordtracker's MasterKeyword List let users map targeted keyword phrases and analyze search volume. This assists in creating blog post titles, hashtags, anchor text, etc. Language-based resources such as editable thesauruses or NLP technology can help create content that is optimized for successful SEO campaigns.
Formatting and Structure in Content Optimization
Content optimization requires proper formatting and structure. Use title tags, meta descriptions, internal & external links, and image tags to optimize web pages for maximum visibility. Include bullet points and short sentences in blog posts to make them easier to read. Keep content above the fold light and concise.
This also applies to videos. Meta descriptions should give context. Internally link text at particular points. Write enticing titles, as most viewers choose which videos to watch based on them.
Correct content optimization can lead to more engagement with webpages, resulting in increased traffic or sales conversions. Optimize content for an enjoyable experience for website visitors!
Conclusion – Final Thoughts on Content Optimization
Content optimization is key for a successful content marketing strategy. It requires utilizing tools to improve the quality and relevance of website or blog content, to optimize it for SERPs and attract visitors. Keywords and SEO are the most important elements to consider when optimizing content. Furthermore, visuals like images and videos can help engage users better than plain text.
Tips for success:
Use keywords but keep it natural;
Use visuals;
Create high-quality content regularly;
Understand how search engine algorithms work;
Focus on audience-specific topics;
Create shareable experiences;
Measure results;
Stay up-to-date on updates;
Link internally;
Track backlinks for credit.
With these tips, you'll be well-prepared to optimize web pages, rank higher with search engines, and provide valuable experiences to readers.
What are some tips for content optimization?
Using relevant keywords and phrases, creating unique and engaging content, using SEO best practices, using visuals to attract readers, and regularly updating content.
What tools can I use for content optimization?
After you make your keyword research, SurferSEO is the best for content optimization.
Q10: Why is it important to stay updated on SEO updates?
Because of the changes on search engine algorithms.